BMW Motorrad exhibited the G 310 R and the G 310 GS in India at the Auto Expo 2018 but has not released it. The BMW G 310 R, in particular, was exhibited for the first time in 2015 and was also part of the BMW line-up at the 2016 Auto Expo. While the bike is manufactured in India at the TVS plant in Hosur and it is already For sale internationally, BMW is taking its own time to launch the bicycle in India. One of the reasons for the delay in the launch is that BMW is trying to establish its sales and service network in India. The G 310 R is the first BMW 500 bhp bike and is also the most affordable in the two-wheel line of the German company. The G 310 GS, is a derivative of the G 310 R and is focused for touring and off-road soft.
As it is known, the BMW G 310 motorcycles obtain a 313 cc single-cylinder engine, which is cooled by liquid and produces 34 bhp and 28 Nm of maximum torque. The engine is coupled to a 6-speed gearbox. In a first, the cylinder leans back to help lower the center of gravity and the centralization of mass.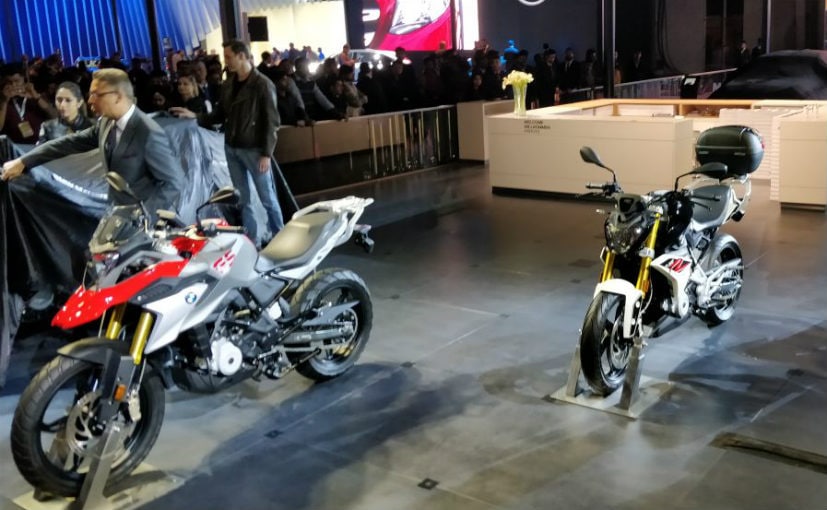 BMW g310 gs (BMW Motorrad exhibited the G 310 R and the G 310 GS at Auto Expo 2018)
Speaking about the design, the G 310 R is a bare roadster, while the GS is an adventure sports car, with some of its design elements taken from its older brother, the R 1200 GS. The R and the GS look little different thanks to the different body panels, with the GS getting the peak bulge of the adventure as a protrusion in the front. He will also have suspension with a longer trip that will enable his tour credentials. The company says that the seat position is also different on the two bikes, with the G 310 R with an aggressive driving position and the GS with a slightly relaxed position.
BMW says that the G 310 R uses more than 90 percent of the localized components, which should help keep prices competitive, competing with the KTM 390 Duke. Expect the G 310 GS to have a premium of ₹ 30,000 – ₹ 40,000 over the G 310 R. BMW will launch bicycles sometime in mid-2018, so yes, there is more waiting to do! Sigh!