Three people were killed in Delhi-NCR during the storm and dust storm that hit northwest India on Sunday night. With a wind speed of 109 kmph, the storm also disrupted Metro and flight services and stopped traffic. Incidents of trees, walls and electricity falls were also reported in various parts of the city.
According to the Indian Meteorological Department (IMD), the next two days will see torrential rains and thunderstorms, although not as strong. Before the storm, an official from the Met department said that the maximum temperature in the city was 40.6 degrees Celsius, a notch higher than normal.
Follow Delhi's dust storm Featured here
"There is a circulation of a western disturbance in northwestern India, we forecast that the weather will be adverse for two or three days, this storm will continue for the next 48-72 hours," said Charan Singh, Scientist, IMD, on the change of Weather in Delhi. "Electric storms, accompanied by winds, are also very likely in isolated places over Punjab, Haryana, Chandigarh, Delhi, west of UP, Bihar, Telangana, Karnataka, Tamil Nadu and Kerala," the IMD advisory said.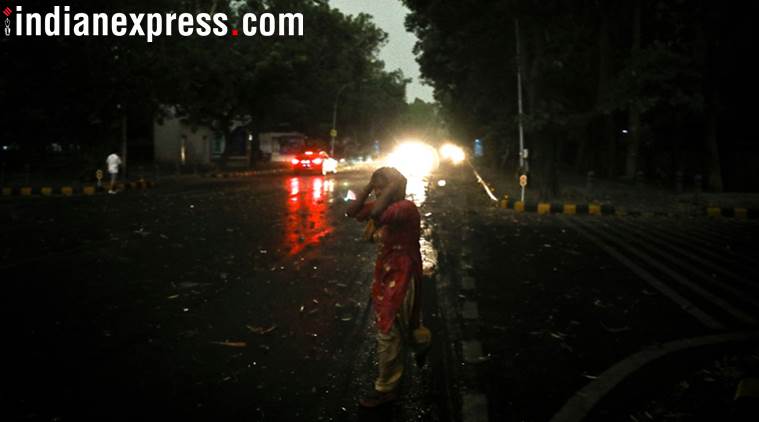 Storm wreaks havoc
Police said another person, Rohit (19), was also injured in Jaitpur after a section of the roof fell on him, while a worker was seriously injured in a wall collapse in Seelampur. A total of 18 people were injured, police said. Incidents of collapse of walls were also reported from Najafgarh, Transit Camp, Nehru Place, Mohan Garden and Raj Nagar in Palam. Police said several firefighters were sent and no injuries were reported in these areas. Meanwhile, at the Delhi airport, passengers were stranded because at least 40 flights were diverted and more than two dozen were delayed. Vistara Airlines said its flight from Srinagar to Delhi was diverted to Amritsar, while its flight from Lucknow to Delhi was sent to Lucknow.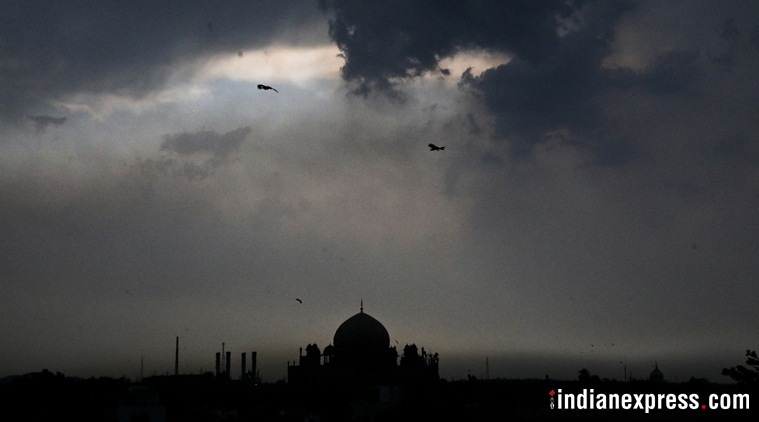 According to the chief meteorologist at the IGI Airport Met station, strong winds over such a long time are unusual. "The airport was in a severe and prolonged climate between 4.30 p.m. and 7.30 p.m. Forty-seven flights were diverted.The strong winds in the flight path reported by the pilots when they were trying to land were very unusual." , He said. Metro services were also affected in two lines for more than one hour. According to officials, trains on the Violet Line were run in two loops (Sarita Vihar-Escorts Mujesar and Nehru Place-Kashmere Gate) from 5 pm to 5.40 pm after "a tree fell on the airline between stations of Okhla and Jasola. "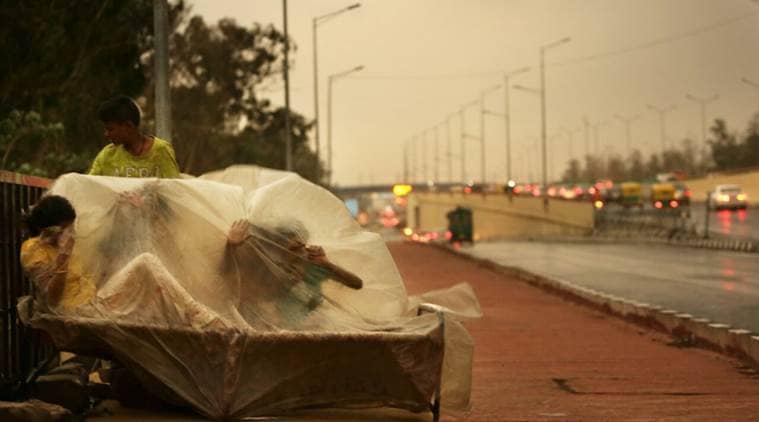 On the Blue Line trains between Noida Sector 16 and Noida City Center, "they were not available after 5.15 pm Due to damage to the OHE section (going to Noida)." "The services between Indraprashtha and Karol Bagh were also unavailable after a tree fell in the section between Rajiv Chowk and R K Ashram towards Dwarka," an official said, adding that they were normalized at 7.37pm.
It was not just Metro services that were affected by the storm. Police said that until 7:30 p.m., they received 189 calls on fallen trees, 40 on fallen posts, while 31 reports came from tin sheds or fallen roofs. Fallen trees combined with low visibility add to the grunts of traffic. Garima, a teacher, said: "I was stuck just before the Rao Tula Ram flyover for almost an hour, this was around 5:30 p.m. There was a bit of waterlogging, but it led to total chaos."