2017 was a milestone year for acting powerhouse Rajkummar Rao. With an enviable filmography, the National Award-winning actor was seen in a good mix of off-beat, serious, drama, rom-com and fun films like Newton, Bareilly Ki Barfi, Behen Hogi Teri, Trapped, Shaadi Mein Zaroor Aana and web series Bose Dead/Alive. Not to forget some of his past outings such as LSD: Love, Sex Aur Dhokha, Citylights, Shahid, Kai Po Che and Ragini MMS.
And this year, he is gearing up for his first big release Omerta, in which he plays Ahmed Omar Saeed Sheikh, one of the most notorious and dreaded terrorists in the world directly involved in several high profile terrorist cases. British-born and of Pakistani origin, Sheikh is currently serving sentence in a Pakistan prison for the kidnapping and execution of an American journalist, Daniel Pearl, in 2002. Sheikh has previously been depicted by British actor Alyy Khan in A Mighty Heart (2007). The terrorist is now set to get the Bollywood treatment in Hansal Mehta's Omerta.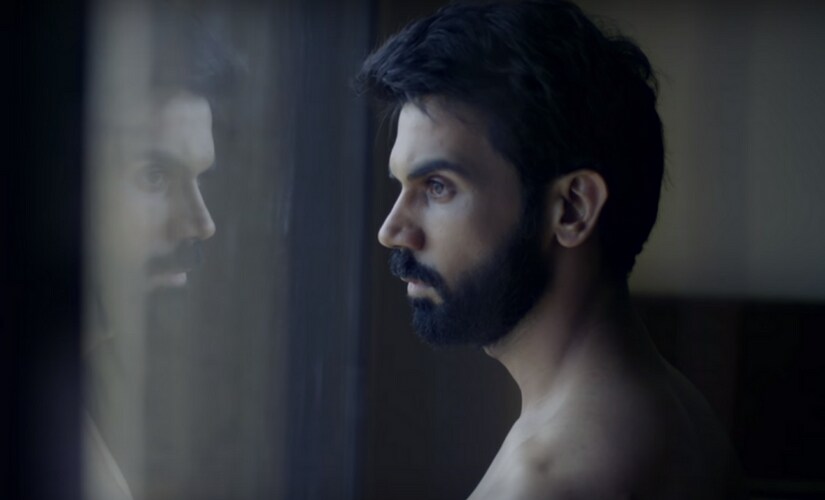 Calling it a brutally honest film with absolutely no glorification or justification, Rajkummar says it was mentally taxing for him to play the part. "I couldn't find any connection with Omar Sheikh. To generate that anger and hatred I had to understand his psyche correctly. I had to cultivate the same emotions and that internal violence within me. I started watching a lot of disturbing documentaries and videos, listened to a lot of hate speeches, and things that really distressed and disturbed Omar. I imagined myself in that situation. I was in London (Omar Sheikh's birth place) for three weeks, roaming the streets, picking up the accent, trying to understand the culture. I read on philosophies of extremist groups and was simultaneously growing my beard, working out, trying to be strong and muscular to physically resemble him. The whole process was quite exhausting," says Rajkummar, who was selected after half a dozen actors had rejected the role, apparently because of none of them seemed to understand that how the story needs to be told unapologetically.
"Researching on Omar Sheikh was quite an eye opener and a huge learning experience for me. The kind of things these guys do in the name of cause that they believe in is unbelievable. Killing innocents or violence is not an answer but it is happening even today. There are organisations that brainwash young, educated boys and take them under their wings which is so scary. I was surprised to know that Omar was a brilliant private school student and a drop-out from London School of Economics!" he adds.
And after the film was shot, it took some time for the actor to erase these "troublesome, horrific and disturbing thoughts" he had collected to play the part. "The process did hurt me and created a lot of mess in my mind. But once I shaved off my beard, stopped watching those videos, deleted everything that I was carrying in my phone, changed my wallpaper, started spending time with my friends, watching lovely lighthearted entertainers …in a week to 10 days, I eventually started living the routine life," he says.
However, as an actor, it was an opportunity of a lifetime for Rajkummar who believes that the scope to explore and perform is unlimited while playing a villain or a negative character. "As actors, we get fascinated with dark characters, be it in Hollywood or Bollywood. Look at Heath Ledger or Anthony Hopkins, then here we have seen Shah Rukh Khan in Darr, Baazigar, Aamir in Earth, Sanjay Dutt in Khalnayak and recently Ranveer Singh in Padmaavat. Good boy role limits you but a bad boy doesn't have any image so one gets lot of freedom, he can do anything. Like for instance, my character Pritam Vidrohi in Bareilly Ki Barfi, when he becomes the other guy, he doesn't give a damn about anything whereas when he is shy and meek, he can talk only so much," says Rajkummar, who is most fascinated with the fictional character, The Joker, an antagonist from Christopher Nolan's superhero film, The Dark Knight. "Joker is the baap of all dark characters," he guffaws.
And if there is one actress for whom Rajkummar will drop everything here and run to, is Hollywood's Meryl Streep who holds the record for most nominated actress in Oscar history. "If Meryl Streep is making a film and she wants me as her co-star, I won't even read the script. No question asked. I will demand no money. I will be on sets, then and there," he laughs out loud.
But he has other reasons to celebrate here because he is sharing screen space with Aishwarya Rai Bachchan in musical drama Fanne Khan and finds "absolutely astonishing" to work with her. "She is, of course, such a diva and a very committed actor. We had some great scenes together. She doesn't bring that kind of energy where you feel intimidated by her. She is so very grounded and we shared a great rapport together. Also, Anil Sir (Kapoor) is there, he brings in so much energy on the sets. He is such a young guy," says Rajkummar, who will be soon collaborating with his Queen co-star Kangana Ranaut in wacko comedy Mental Hai Kya. "Kangana went on to win two more National Awards after we worked together in Queen. She is one of the finest actors we have and I am really excited to start the film. This time, Kangana and I have much more screen time together. Director Prakash Rao is fantastic and so is the script, it will be an exciting journey," he added.
Rajkummar is also thrilled about his upcoming horror comedy with duo Raj Nidimoru and Krishna D K called Stree with Shraddha Kapoor, and working with Sonam Kapoor (for Shelly Chopra Dhar-directed Ek Ladki Ko Dekha To Aisa Laga) he says, is like working with a friend. "Sonam is super fun, I have worked with her in Dolly Ki Doli. Stree is almost complete, we are currently shooting in Bhopal. It is a desi horror comedy, a very unique genre something we haven't explored earlier but I am quite confident about it. Shraddha is a very dedicated and hardworking actor," says Rajkummar, who may eventually dwell into production.
Besides these films, Rajkummar will soon start preparing himself for yet another project with Hansal Mehta but he is not talking about it yet. Mehta and Rajkummar have so far collaborated in three films (Shahid, Aligarh and Citylights) and one web series. "We are exploring together and evolving with each film. The only thing similar from Shahid to Omerta is honesty and sincerity towards what we make which you will find common in all the work we have done together, including Bose where he was the creative producer. We will never dirty our pants by putting gimmicks into our stories. We are very happy working together," he says.
It has been a slow and steady climb for Rajkummar and he has been relentlessly working towards getting love and respect from the audience. After having a successful run at the box office, how have things changed for him and how has the industry's perception towards him changed? "Since 2010, I have been working non-stop and I feel blessed for the kind of love and admiration I got from a lot of people, including critics and filmmakers. I don't know how I am looked upon. As long as I'm going on set and doing my work which I love, it's great," he says.
Coming back to Omerta, the film has traveled to various film festivals across the globe which has helped spread the message, says Rajkummar. "With the feedback coming from audience, reviewers, you can always make your cut better when we are releasing it here and we have done that with Omerta. We have taken the feedback seriously. Terrorism is a universal problem and with Omerta travelling across the globe, it has helped spread the message. People connect on different levels because it talks about 26/11, 9/11, it talks about Kandahar terror attack, Daniel Pearl kidnapping and killing. There are so many incidents and events which are very international," he concludes.